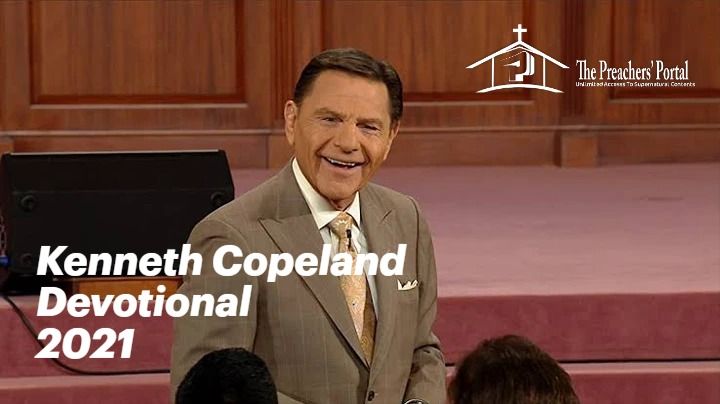 Kenneth Copeland Devotional 25th November 2021
Kenneth Copeland Devotional 25th November 2021
CLICK HERE FOR PREVIOUS READING 
Kenneth Copeland Devotional 25 November 2021: (Faith To Faith) Written By Kenneth & Gloria Copeland
TOPIC: Stir Up the Power
Greatly desiring to see you, being mindful of your tears…. I remind you to stir up the gift of God which is in you…. For God has not given us a spirit of fear but of power and of love and of a sound mind. – 2 Timothy 1:4,6-7, New King James Version
MESSAGE
There are times when you know what God has called you to do, but you just don't feel you have the inner resources you need to do it. Somehow you've simply run dry. You know the Word says that "out of your belly shall flow rivers of living water" (John 7:38). But, during those times, you can't even find the creek bank, much less the river.
ALSO, READ Kenneth Copeland Devotional 26 September 2021
The Word of God tells us how to handle those situations through a clear command: "Stir up the gift inside you."
You stir yourself up! Everything you need is already in you. Jesus put it there. Everything you'll ever need to accomplish what God has called you to do has been placed inside you by God Almighty.
Faith is in there. Power is in there. Love is in there. Believe that. Speak it out. Say it to yourself now, right out loud:
Kenneth Copeland Devotional 25th November 2021
"In the Name of Jesus, I stir up the gift that's within me by faith. I'm stirring up my faith. I'm not going to wait until I feel stirred up. I'm stepping out by faith and expecting my feelings to follow!
ALSO, READ Kenneth Copeland Devotional 13th October 2021
"I'm stirring up the love of God that's in me. I'm stirring up the power. I'm stirring up myself and running the devil out of my affairs. I'm stirring myself up in the Spirit of the living God! I am stirred up!"
SCRIPTURE READING: 2 Timothy 1:1-8
Kenneth Copelan Devotional Today written by Kenneth and Gloria Copeland, the leader of the Kenneth Copeland Ministries (www.KCM.org) that specializes in teaching principles of bible faith – prayer, healing, salvation and other biblical topics.
ARE YOU BORN AGAIN? IF NO
Accept Jesus Christ today and secure a life of eternal rest and Glory …
Say this 1 Minute Prayer 

Lord Jesus, I believe you died for my sins, Forgive me of all my iniquities. I accept you as my Lord and Saviour from today and forevermore. Come and Be the Lord of my life and I am willing to obey your command and live according to your will as you help me, Thank you for accepting me into your fold. AMEN

JOHN 3: 3 Jesus answered and said unto him, Verily, verily, I say unto thee, Except a man be born again, he cannot see the kingdom of God