Open Heaven Devotional
RCCG Sunday School Teachers Manual 14 November 2021 (Lesson 11)
RCCG Sunday School Teachers Manual 14 November 2021 (Lesson 11)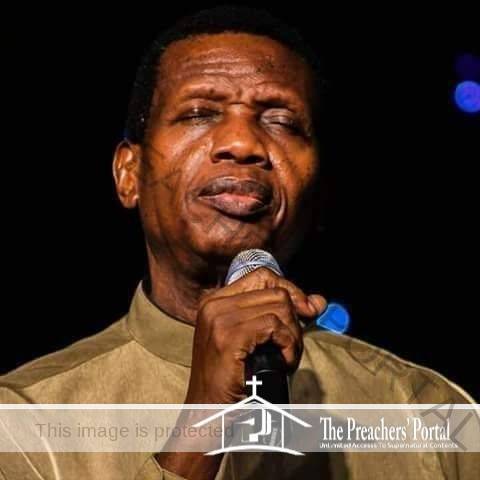 RCCG Sunday School Teachers Manual 14 November 2021 (Lesson 11)
RCCG Sunday School Teachers Manual 14 November 2021 (Lesson 11)
CLICK HERE FOR PREVIOUS READING 
RCCG Sunday School Teacher's Manual 14th November 2021 Lesson 11 The Trials Of Faith– Written By Pastor E.A. Adeboye (Redeem Christian Church Of God, Sunday School)
TOPIC: The Trials Of Faith
OPENING PRAYER: Pray for divine strength to stand in the faith forever. (Scroll down for RCCG Sunday School 14 November 2021 HYMN)
MEMORY VERSE: "Yet if any man suffer as a Christian, let him not be ashamed; but let him glorify God on this behalf." – 1 Peter 4:16
BIBLE PASSAGE: 1 Peter 4:12-19 (KJV)
12 Beloved, think it not strange concerning the fiery trial which is to try you, as though some strange thing happened unto you:
13 But rejoice, inasmuch as ye are partakers of Christ's sufferings; that, when his glory shall be revealed, ye may be glad also with exceeding joy.
14 If ye be reproached for the name of Christ, happy are ye; for the spirit of glory and of God resteth upon you: on their part he is evil spoken of, but on your part he is glorified.
ALSO, READ RCCG Sunday School Teachers Manual 10 October 2021 (Lesson 6)
15 But let none of you suffer as a murderer, or as a thief, or as an evildoer, or as a busybody in other men's matters.
RCCG Sunday School Teachers Manual 14 November 2021 (Lesson 11)
16 Yet if any man suffer as a Christian, let him not be ashamed; but let him glorify God on this behalf.
17 For the time is come that judgment must begin at the house of God: and if it first begin at us, what shall the end be of them that obey not the gospel of God?
18 And if the righteous scarcely be saved, where shall the ungodly and the sinner appear?
19 Wherefore let them that suffer according to the will of God commit the keeping of their souls to him in well doing, as unto a faithful Creator.
LESSON INTRODUCTION: A trial is an examination or a test which challenges our endurance and patience. It is part and parcel of human life. The overall objective of a trial is to mould us, to produce in us a character or attitude or a certain pattern of living after undergoing the trial. In the Christian life, trials produce a Godly character which in the end produce endurance, meekness and long-suffering (Rom. 5:3-5). As we learn about trials of faith in this lesson, we earnestly pray that we will be able to keep our faith firm in the face of any opposition or hardship
RCCG Sunday School Teachers Manual 14 November 2021 (Lesson 11)
TEXT REVIEW: 1 Peter 4:12-19.
The Apostle Peter warning believers of trials to come explain that:
a. It should not be considered strange, the fiery trials that the believers will face – v12
b. Believers should rejoice……. – v13a
c. When the glory of Christ shall appear…… v13b
d. If a believer is reproached for the name of Christ….v14a.
e. ………v14b.
f. ……….v15.
g. No believer should suffer as a……v16.
h. ………..v17.
i. ………..v18.
J. Therefore, ……..v19.
LESSON OUTLINES:
LESSON OUTLINE 1: DESCRIPTION AND INSTANCES OF TRIALS OF FAITH
A. The basic teaching of Jesus on trials is found in Matthew 10:38. Here, the mark of a true child of God is his readiness to take his cross and follow Jesus.
i. The cross' is not a pleasant thing.
ii. In Matthew 11:29-30, it is referred to as Christ's yoke and burden.
iii. There is blessed assurance even while taking the cross and the yoke. (Matt. 11:30).
iv. Thus, following Jesus involves setting ones mind on the expectation of trials and this hope should serve as a cushion or shock-absorber of the soul (1 Peter 2:21).
RCCG Sunday School Teachers Manual 14 November 2021 (Lesson 11)
v. When our faith is tried, it does not mean that we have committed a sin, that we have committed a sin, Jesus did not commit any sin but still he had to undergo the most severe trial (1 Peter 2:22-23).
vi. Jesus was in all points tempted and tried, yet he did not commit any sin (Heb.4:15)
vii. Apart from this, if you are a believer, you must receive the second baptism different from water baptism. It is the baptism into the suffering of Jesus Christ (Rom.6:3).
B. Some instances of trials in the Bible include:
i. Abraham, whose faith was tried by God to sacrifice his only son, Isaac (Gen.22:1-2, 12, 16; Heb.11:17). Abraham passed the test.
ii. Job, an upright and righteous servant of God was tested with misfortunes and diseases by Satan, in order that he would deny God and renounce his faith. Job passed the test (Job.1:8-12; 19-20; Job:42:12) and God multiplied his blessings at the end.
iii. The disciples of Jesus (John 21:3) failed the test.
iv. Paul also had his share of trials during his missionary journeys (2 Cor. 4:8-10).
v. Steven even died for his faith (Acts 6:8, 10; Acts 7:58-59)
RCCG Sunday School Teachers Manual 14 November 2021 (Lesson 11)
CLASS ACTIVITY 1: Class should give instances of their personal trials of faith.
LESSON OUTLINE 2: THE CORRECT ATTITUDE TO TRIALS
Believers should see trials as opportunities for promotion (Rom.8:18).
When you are tried, God wants to take you higher. If you can overcome, you will be valued greater by the host of heaven (Job 42:12).
Endure, be patient and ask God to take you through the trials (James 1:2-4).
Jesus will give you the power to sail through (Phil. 4:13).
Study the Bible to know the will of God for you in that situation (Rom.12:2).
Listen to the voice of the Lord (Isa.30:21). He will speak to you in that condition of yours and will not leave you alone (Matt. 28:20b; Isa.41:10).
You can share your experience with the children of God and your brethren in the faith.
Do not give up, have a firm faith that Jesus will see you through (Acts 14:22)
CLASS ACTIVITY 2: Class should discuss Job's attitude to trials.
RCCG Sunday School Teachers Manual 14 November 2021 (Lesson 11)
SUMMARY:
Trials of faith is one of the things that a believer will face in their journey with Jesus, when it is handled properly it brings about glory.
CONCLUSION:
Are you facing any trials now? Prayerfully and patiently wait upon the Lord. You will overcome (Isa. 40:31).
EVALUATION:
What should be the correct attitude of believers to trials?
CLOSING PRAYER:
Father, please help me to endure trials.
ASSIGNMENT:
Students should mention five (5) things a believer should not do when his/her faith is being tried.
NOTE:
Flatimes.com ENJOINS EVERYONE TO PURCHASE THE HARD COPY TO SUPPORT RCCG EDUCATION (SUNDAY SCHOOL DEPARTMENT). THE SOFT COPY (ONLINE) IS JUST TO HELP EASY ACCESS. GOD BLESS YOU AS YOU DO SO.
RCCG Sunday School HYMN
O Sunday School, on the Lord's day,
O how I love Thee well,
I am happy, it makes me glad
To rejoice at Thy birth.
O Sunday School, on the Lord's day,
Thy friendship suits me well,
Both young and old will sing Thy song,
We long for Sunday School.
O Sunday School, on the Lord's day,
Christ was Thy first teacher,
The Holy Spirit, great teacher,
Does manifest in thee.

RCCG Sunday School Teachers Manual 14 November 2021

O Sunday School, on the Lord's day,
This testimony is sure,
That God, the Father Almighty,
Poured His blessing on Thee.
O Sunday School, on the Lord's day,
Though the sun be so bright,
Or if the clouds black with rain,
I'll be in Sunday School.
O Sunday School, on the Lord's day,
I rejoice to see Thee,
Will thou pass over me today?
Without my being blest?
RCCG Sunday School Teachers Manual guide was written by Pastor E.A. Adeboye, the General Overseer of the Redeemed Christian Church of God, one of the largest evangelical churches in the world and also the President of Christ the Redeemer's Ministries. The Open Heavens devotional application is available across all mobile platforms and operating systems: iOS, Android, Blackberry, Nokia, Windows Mobile and PC.
ARE YOU BORN AGAIN? IF NO, ACCEPT JESUS NOW
Accept Jesus Christ today and secure a life of eternal rest and Glory …
Say this 1 Minute Prayer 

Lord Jesus, I believe you died for my sins, Forgive me of all my iniquities. I accept you as my Lord and Saviour from today and forevermore. Come and Be the Lord of my life and I am willing to obey your command and live according to your will as you help me, Thank you for accepting me into your fold. AMEN

JOHN 3: 3 Jesus answered and said unto him, Verily, verily, I say unto thee, Except a man be born again, he cannot see the kingdom of God