Rhapsody Of Realities
Rhapsody Of Realities Today || 23rd January 2022 | Sunday
Rhapsody Of Realities Today || 23rd January 2022 | Sunday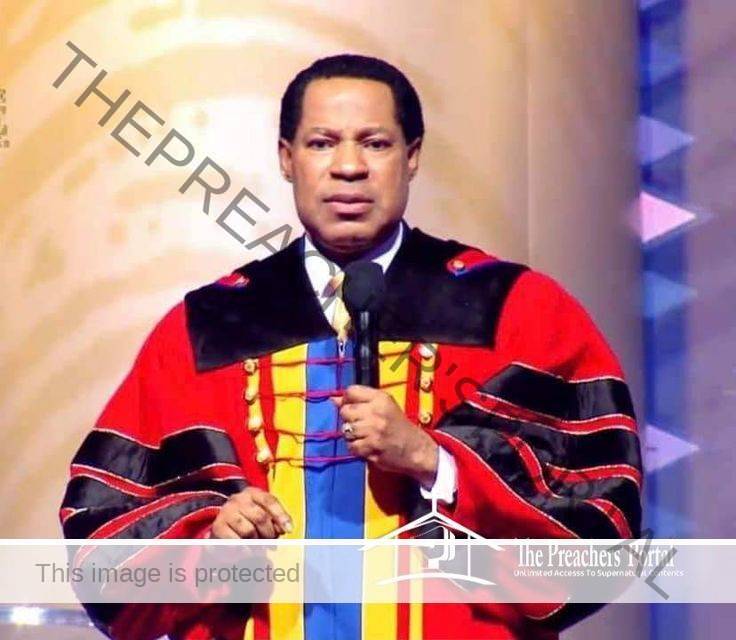 Rhapsody Of Realities Today || 23rd January 2022 | Sunday
Rhapsody Of Realities Today || 23rd January 2022 | Sunday
CLICK HERE FOR PREVIOUS READING 
LoveWorld Rhapsody of Realities 23 January 2022 Devotional Guide – Sunday Message; Written By Pastor Chris Oyakhilome (Christ Embassy) – An Irrefutable Proof Of Purchase
TOPIC: An Irrefutable Proof Of Purchase
SCRIPTURE: And he was clothed with a vesture dipped in blood: and his name is called The Word of God (Revelation 19:13).
RHAPSODY OF REALITIES TODAY
MESSAGE
Our opening verse is about the second coming of the Lord Jesus, when He rides on a white horse and is wearing a robe dipped in blood. Notice that John didn't say He was wearing a red robe; that's very significant. The woman on the beast in Revelation 17:4 was dressed in purple and red clothes: "And the woman was arrayed in purple and scarlet colour…." Jesus, on the other hand, was wearing a robe dipped in blood. What's the significance of this?
When you want to lay claims to something you bought, you take the receipt. Jesus bought the whole world: "Again, the kingdom of heaven is like unto treasure hid in a field; the which when a man hath found, he hideth, and for joy thereof goeth and selleth all that he hath, and buyeth that field" (Matthew 13:44). Verse 38 shows us that the field is the world. Now, Jesus coming out of heaven to the earth and His only receipt is His blood. He's robed with it—proof that He bought the whole field. The robe dipped in blood is His proof of the purchase. Hallelujah!
1 Corinthians 6:20 says, "For ye are bought with a price…." You weren't bought with ordinary materials like silver, gold, and precious stones.
Rhapsody Of Realities Today || 23rd January 2022 | Sunday
His blood was the currency with which He paid for the sins of the whole world (1 Peter 1:18-19). Having paid the price for our sins, Jesus purchased us as gifts to God: "They were singing him a new song with these words: "You are worthy to take the scroll and break its seals and open it; for you were slain, and your blood has bought people from every nation as gifts for God" (Revelation 5:9 TLB).
Jesus paid for your life; so, you're not your own anymore. He bought you with a great price. Henceforth, live on earth for Him alone because His blood, which represents His life, is your true value. The blood of Jesus gives you remission, justification, access, fellowship, cleansing and the blessings of the New Testament. The Bible says, "Neither by the blood of goats and calves, but by his own blood he entered in once into the holy place, having obtained eternal redemption for us" (Hebrews 9:12). Hallelujah!
ALSO, CHECK Rhapsody Of Realities Today | 19th January 2022 | Wednesday
CONFESSION
Lord Jesus, thank you for paying the price that I could never have paid, in demonstration of the Father's unconditional love, mercy and overwhelming kindness towards me. Thank you for purchasing me as a precious gift for the Father! Now I live joyfully in righteousness, free to serve you without guilt, inferiority or condemnation. Hallelujah!
Rhapsody Of Realities Today || 23rd January 2022 | Sunday
FURTHER STUDY
1 Corinthians 6:19-20; Galatians 2:20; 1 Peter 1:18-19
1-YEAR BIBLE READING PLAN
Matthew 15:29-39; Matthew 16:1-12; Exodus 3-5
2-YEAR BIBLE READING PLAN
Acts 11:15-30; Job 17
Rhapsody of Realities 23 January 2022, Devotional Message. Rhapsody of Realities By Pastor Chris Oyakhilome remains a life guide with rich and impactful teachings from God's Word. Also, millions of Rhapsody of Realities, the best-selling daily devotional and Bible study guide have been distributed in 242 countries in 2010 languages of the world… and we're still counting. Also,
JESUS IS COMING SOON!!!
ARE YOU BORN AGAIN? IF NO ACCEPT JESUS NOW
Accept Jesus Christ today and secure a life of eternal rest and Glory …
Say this 1 Minute Prayer

Lord Jesus, I believe you died for my sins, Forgive me of all my iniquities. I accept you as my Lord and Saviour from today and forevermore. Come and Be the Lord of my life and I am willing to obey your command and live according to your will as you help me, Thank you for accepting me into your fold. AMEN

JOHN 3: 3 Jesus answered and said unto him, Verily, verily, I say unto thee, Except a man be born again, he cannot see the kingdom of God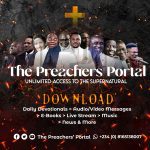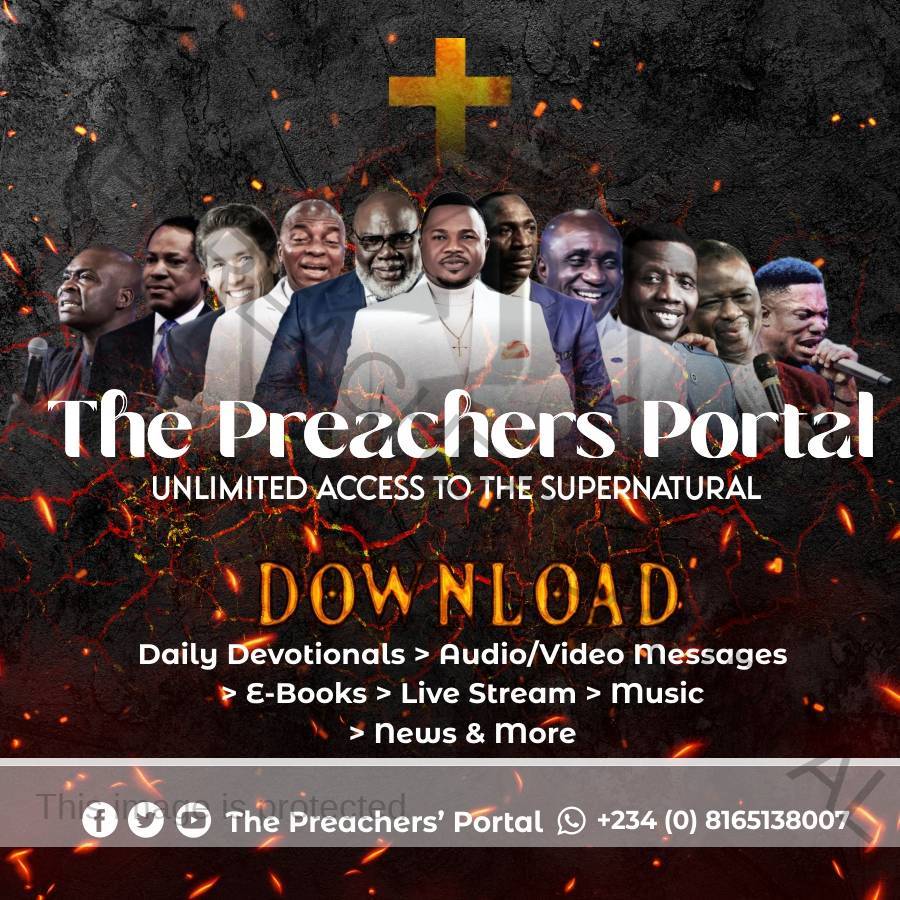 I Am A God-kind Gospel Blogger, Gospel Content Writer, Evangelist, Songwriter, Teacher and Soul-Winner. The Chief-editor of ThePreachersPortal.Org. I have worked with media houses of various religious organizations and NGOs. On This Platform, You will get access to Daily Devotionals, Live Streams, Audio Messages, Motivational Articles and Inspirational content as I share them for free. Follow me on social media to learn more about this movement.