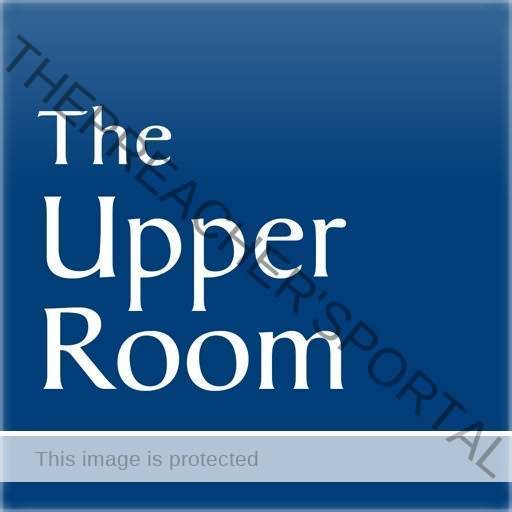 The Upper Room Devotional 29th June 2022
The Upper Room Devotional 29th June 2022
CLICK HERE FOR PREVIOUS READING 
The Upper Room Daily Devotional For Today 29 June 2022 – Hollow Trees By Susan Wakefield Dal Porto (Illinois, USA)
TOPIC: Hollow Trees
Susan Wakefield Dal Porto (Illinois, USA)
TODAY'S READING
Galatians 6:1-5
KEY VERSE: Bear one another's burdens, and in this way you will fulfill the law of Christ. – Galatians 6:2 (NRSV)
MESSAGE
One sunny autumn afternoon, my adult son and I hiked through a local forest. We stopped at a tree that had a large hollow near the ground. When I stuck my head inside the hollow, my son cautioned that animals might be living in there; but it was completely empty. We were amazed that even with its core missing, the outer part of the tree remained strong.
ALSO READ, The Upper Room Devotional 13th June 2022
Similarly, even when people appear stable and strong, they may have a broken heart or troubled soul. One Sunday our pastor invited us to pray with someone near us. I was sitting next to a woman with whom I frequently have casual conversations, and I asked if she needed prayer. Her face crumpled in pain as she said, "Pray for my daughter — for our relationship." It was a rare moment of vulnerability when a private heartbreak was revealed.
People I cross paths with each day may be like hollow trees. I am rarely given a chance to peer into the hollow and offer grace or support. Further, I am rarely vulnerable enough to reveal my own hurts and heartbreaks to others.
The Upper Room Devotional 29th June 2022
But as part of God's love for us all, God encourages us to look into the hollows in ourselves and others and to respond with love.
THOUGHT FOR THE DAY
God encourages me to share my burdens with others.
TODAY'S PRAYER
Dear God, help us to bear one another's burdens — to give others a space to reveal their hurts and concerns, and to trust enough to reveal our burdens to others. Amen.
PRAYER FOCUS
People who are struggling silently
The meditations are stories of real people working to live faithfully with the Bible as their touchstone. Every day, readers of The Upper Room around the world read the same story in many different languages and pray the same prayer together. Some of our readers share comments on our website (upperroom.org/devotionals), and some writers share extra pieces of their writing on our blog (upperroom.org/devotionals/blog-posts). The daily devotional guide and the community it draws together to invite people to:
The Upper Room Devotional 29th June 2022
ARE YOU BORN AGAIN? IF NO. ACCEPT JESUS NOW
Accept Jesus Christ today and secure a life of eternal rest and Glory …
SAY THIS 1 MINUTE PRAYER

LORD JESUS, I BELIEVE YOU DIED FOR MY SINS, FORGIVE ME OF ALL MY INIQUITIES. I ACCEPT YOU AS MY LORD AND SAVIOUR FROM TODAY AND FOREVERMORE. COME AND BE THE LORD OF MY LIFE AND I AM WILLING TO OBEY YOUR COMMAND AND LIVE ACCORDING TO YOUR WILL AS YOU HELP ME, THANK YOU FOR ACCEPTING ME INTO YOUR FOLD. AMEN

JOHN 3: 3 JESUS ANSWERED AND SAID UNTO HIM, VERILY, VERILY, I SAY UNTO THEE, EXCEPT A MAN BE BORN AGAIN, HE CANNOT SEE THE KINGDOM OF GOD