Max Lucado Daily Devotional
Max Lucado Daily Devotional 30 November 2021 | Read & Listen
Max Lucado Daily Devotional 30 November 2021 | Read & Listen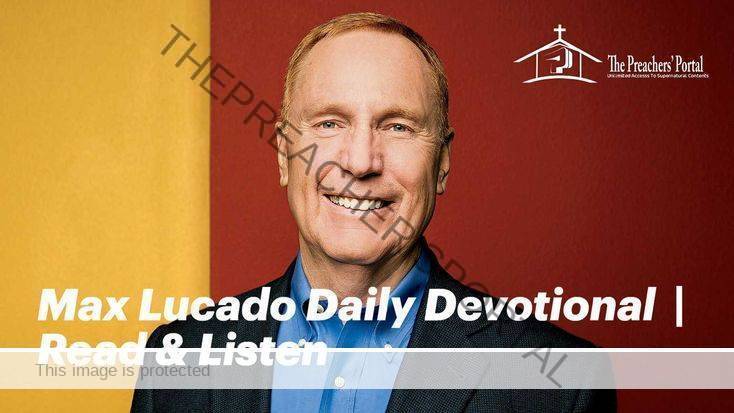 Max Lucado Daily Devotional 30 November 2021 | Read & Listen
Max Lucado Daily Devotional 30 November 2021 | Read & Listen
CLICK HERE FOR PREVIOUS READING 
Max Lucado Daily Devotional 29th November 2021, Tuesday Message Read & Listen
TOPIC: A Call to Remember
MESSAGE
Toward the end of the book of Esther we read, "[Mordecai]…sent letters to all the Jews…to have them celebrate annually the fourteenth and fifteenth days of the month of Adar…as the month when their sorrow was turned into joy and their mourning into a day of celebration…" (Esther 9:20-21).
The book of Esther does not end with victory in battle. It ends with a call to remember. One tradition is the baking of a three-cornered, jelly-filled pastry. The hidden jelly recalls the hiddenness of God. I like the idea that God's presence, scrumptious and unseen, is baked into the story of redemption.
ALSO, READ Max Lucado Daily Devotional 26 October 2021 | Read & Listen
And I appreciate the value of a two-day celebration in which people of faith revisit the way their God prevailed. We tend to forget. We forget that God is for us, not against us. That God can make beauty out of ashes. We need memorials that jog our memory.
Max Lucado Daily Devotional 30 November 2021 
Read more You Were Made for This Moment
This Daily Devotional was written By Max Lucado.  He is a pastor, speaker, and best-selling author who, in his own words, "writes books for people who don't read books." He serves the people of Oak Hills Church in San Antonio, Texas, and his message is for the hurting, the guilty, the lonely, and the discouraged: God loves you; let him
ALSO, READ Max Lucado Daily Devotional 23 November 2021 | Read & Listen
ARE YOU BORN AGAIN? IF NO ACCEPT JESUS NOW
Accept Jesus Christ today and secure a life of eternal rest and Glory …
Say this 1 Minute Prayer

Lord Jesus, I believe you died for my sins, Forgive me of all my iniquities. I accept you as my Lord and Saviour from today and forevermore. Come and Be the Lord of my life and I am willing to obey your command and live according to your will as you help me, Thank you for accepting me into your fold. AMEN

JOHN 3: 3 Jesus answered and said unto him, Verily, verily, I say unto thee, Except a man be born again, he cannot see the kingdom of God