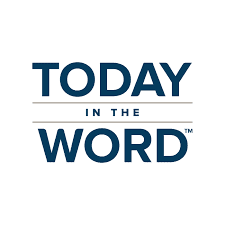 Today In The Word Daily Devotional 14th July 2022
Today In The Word Daily Devotional 14th July 2022
CLICK HERE FOR PREVIOUS READING 
Today In The Word Daily Devotional 14 July 2022 Written BY Dr. Russell L. Meek (Moody Theological Seminary)
TOPIC: THE TWO WAYS
SCRIPTURE:  Proverbs 4:10–19
KEY VERSE: The path of the righteous is like the morning sun, shining ever brighter till the full light of day. –PROVERBS 4:18
MESSAGE
After I cracked a joke in my high school history class, my teacher Mr. Beaeden turned around and started drawing on the board. He wasn't very good at drawing, but it didn't take long to realize he was depicting a forked road with a stick-figure version of myself at the juncture. He said, "You can go this way, Rusty, and find a wife, job, and a good life. Or you can go this other way and find heartache and sorrow."
ALSO READ, Today In The Word Daily Devotional 8th July 2022
Solomon agrees with Mr. Beaeden: there are two paths laid out before us. The first way is to choose wisdom—it is a straight, smooth path suited for running unencumbered. That path leads to life and goodness. That path is free and open to all who would heed wisdom's cry. The path "is like the morning sun, shining ever brighter till the full light of day" (v. 18).
The other path is to follow wickedness (v. 19). This choice includes violence and evil, the very opposite of loving God and loving neighbor. That path, we know from earlier in Proverbs and likely from our own lives, can often seem enticing. It looks like fun times, easy money, and unbridled power. Solomon—and the rest of Scripture—wants us to understand that the wicked way is an illusion, a lie meant to trap us. To follow in that way "is deep darkness," Solomon warns (v. 19).
Today In The Word Daily Devotional 14th July 2022
The good news is that while we all start on that wicked path, God has a rescue plan. Even "while we were still sinners," Romans 5:8 tells us, "Christ died for us." Turning to Christ requires our lives, but Christ promises eternal life with Him! He has made a way for each of us to follow the path of righteousness.
>> If you imagine yourself standing at that fork in the road, which path are you choosing? Have you decided to follow God? If not, ask Him to forgive you, turn from your sins, and follow Christ as your Savior.
Pray with Us
We want to exchange the life we have for the life You promise, Father. We repent of our sins and confess that Jesus is Your Son. Wash us in the blood of Christ and grant us eternal life in Your presence.
Dr. Russell Meek teaches Old Testament and hermeneutics at Moody Theological Seminary. He is a columnist for Fathom magazine and writes widely for lay and academic audiences about all things Old Testament and its relationship to the Christian life. Russell, his wife, and their three sons live in north Idaho, where you'll find them gardening, cooking, and exploring the wild.
Today In The Word Daily Devotional 14th July 2022
JESUS IS COMING SOON!!!
ARE YOU BORN AGAIN? IF NO, ACCEPT JESUS NOW
Accept Jesus Christ today and secure a life of eternal rest and Glory …
Say this 1 Minute Prayer

Lord Jesus, I believe you died for my sins, Forgive me of all my iniquities. I accept you as my Lord and Saviour from today and forevermore. Come and Be the Lord of my lif and I am willing to obey your command and live according to your will as you help me, Thank you for accepting me into your fold. AMEN

JOHN 3: 3 Jesus answered and said unto him, Verily, verily, I say unto thee, Except a man be born again, he cannot see the kingdom of God