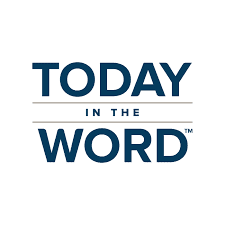 Today In The Word Daily Devotional 19th July 2022
Today In The Word Daily Devotional 19th July 2022
CLICK HERE FOR PREVIOUS READING 
Today In The Word Daily Devotional 19 July 2022 Written BY Dr. Russell L. Meek (Moody Theological Seminary)
TOPIC: WHAT THE LORD HATES
SCRIPTURE: Proverbs 6:16–19
KEY VERSE: There are six things the LORD hates, seven that are detestable to him. PROVERBS 6:16
MESSAGE
We throw around the word "hate" without much regard for what it really means. I realized this when my middle son started saying "I hate this" and "I hate that." "What in the world could a four-year-old possibly hate?" But I do it, too. I say I hate anything being left on the counter. Also, I hate slippery roads. I hate, I hate, and I hate.
ALSO READ, Today In The Word Daily Devotional 6th July 2022
"Hate" in today's passage is much more serious than the way we use the word. It doesn't mean that God just "doesn't like" this or that. Rather, God's "hating" these seven things means that He utterly despises and rejects them. These things do more than cause God to frown; they invoke His animosity and rejection. That frightens me because I'm guilty of most of these sins.
I've had haughty eyes and a lying tongue. As well as, devised wicked schemes. I've rushed into evil. I've lied and stirred up conflict. I have even murdered people in my heart, which Jesus tells us is just as bad as the physical act (see Matt. 5:21–22). Like yesterday's passage, these verses are a stern warning to guard our hearts and lives, lest we find ourselves on the wrong side of God's fury.
Read in isolation, this passage can seem crippling. Like Jesus' disciples, we may hear this and exclaim, "Who can be saved?" To which Jesus responds to His disciples, and to us today: "With man this is impossible, but with God all things are possible" (Matt. 19:25–26).
Today In The Word Daily Devotional 19th July 2022
The bad news is that we are all guilty. The good news is that God has provided forgiveness for the things He hates through the death and resurrection of His Son, Jesus Christ.
>> The seven sins listed in today's reading may seem regrettably familiar to you as well. If you are guilty of any, run to Jesus today and trust Him for the forgiveness of your sins. God has provided a way for our sins to be forgiven.
Pray with Us
Oh Lord, we so easily forget the festering evil of sin. Impress on our hearts the gravity of the sins we consider trifles. How can we truly repent and rejoice in our salvation without understanding sin's enormity?
Dr. Russell Meek teaches Old Testament and hermeneutics at Moody Theological Seminary. He is a columnist for Fathom magazine and writes widely for lay and academic audiences about all things Old Testament and its relationship to the Christian life. Russell, his wife, and their three sons live in north Idaho, where you'll find them gardening, cooking, and exploring the wild.
Today In The Word Daily Devotional 19th July 2022
JESUS IS COMING SOON!!!
ARE YOU BORN AGAIN? IF NO, ACCEPT JESUS NOW
Accept Jesus Christ today and secure a life of eternal rest and Glory …
Say this 1 Minute Prayer

Lord Jesus, I believe you died for my sins, Forgive me of all my iniquities. I accept you as my Lord and Saviour from today and forevermore. Come and Be the Lord of my lif and I am willing to obey your command and live according to your will as you help me, Thank you for accepting me into your fold. AMEN

JOHN 3: 3 Jesus answered and said unto him, Verily, verily, I say unto thee, Except a man be born again, he cannot see the kingdom of God