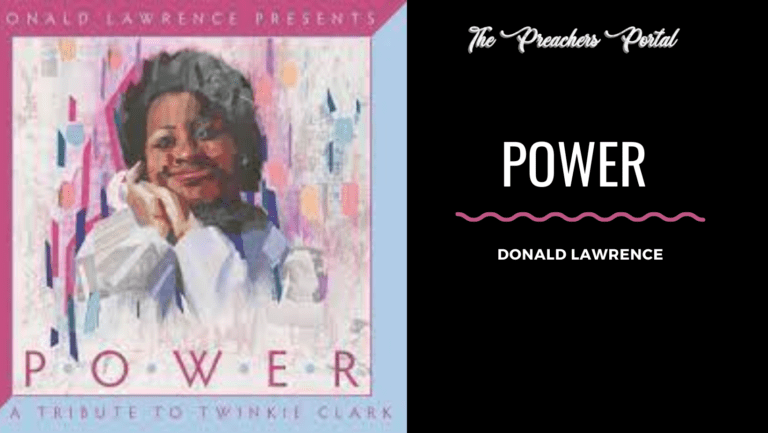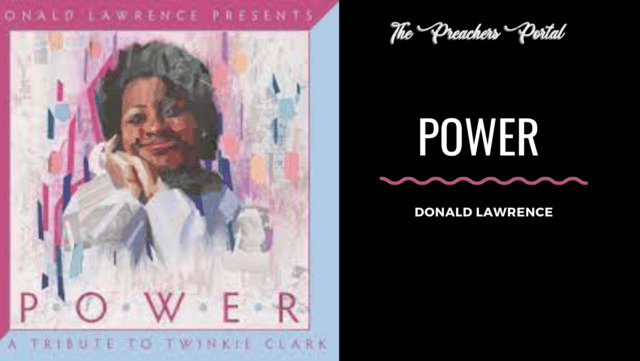 Donald Lawrence – Power (Audio & Lyrics)
Get this new song by Donald Lawrence titled "Power". This song is from his latest album POWER; A Tribute To Twinkie Clarke, 2023, alongside the official video and lyrics.
Song Title: Power (MP3 Download)
Album; Power: A Tribute to Twinkie Clark
Artiste; Donald Lawrence Ft The Clark Sisters & Mr. Talkbox
Genre: Gospel
Released: 15 September 2023
Duration: 05:41
Donald Lawrence is a renowned multi-award-winning American contemporary worship minister, songwriter and music director.
On this page, you can download this new gospel song 'Power By Donald Lawrence Ft The Clark Sisters & Mr. Talkbox right here in mp3 format by clicking on the link below;
Download Power By Donald Lawrence
LYRICS; Donald Lawrence – Power
And after the Holy Ghost has come upon you
Ye shall receive the power
After the Holy Ghost has come upon you
Ye shall receive power
Power (Oh yeah, yeah)
Power (Power)
Power to live right, come on
Power
Power to walk right
Power (Woah oh, power)
Power (Power Lord)
Power (Power Lord)
Power (Power Lord)
Power (Power Lord)
Power (Power Lord)
Power (Power Lord)
Power (Power Lord)
Power (Power Lord)
For I am not ashamed of the gospel of Christ (I am not ashamed)
For I am not ashamed of the gospel of Christ (When you think of the goodness of God)
For I am not ashamed of the gospel of Christ (Yeah)
For it is the power of God (Power of God, yeah)
For it is the power of God
Unto salvation (Unto salvation)
Unto salvation (Unto salvation)
Unto salvation (Unto salvation)
Unto salvation (Unto salvation)
To everyone that believeth (Yeah)
That believeth
That believeth
After the Holy Ghost has come upon you
Ye shall receive power
Power
Power to heal the sick
Power
Power to raise the dead
Power
Power to cast out devils
Power
Power to lift up the hung down heads
Power (Power Lord)
Power Lord (Power Lord)
We got to have the power (Power Lord)
Church we've lost the power (Power Lord)
After the Holy Ghost has come upon you (Power Lord)
You shall receive power (Power Lord)
Where is the power (Power Lord)
God sent it down from on high (Power Lord)
For I am not ashamed of the gospel of Christ (I'm not ashamed of the gospel of Christ)
For I am not ashamed of the gospel of Christ (No no, no no)
For I am not ashamed of the gospel of Christ (Oh no, I'm not ashamed of the gospel of Christ)
For I am not ashamed (No)
Do you have (Do you have that power)
Oh, tell me (Do you have that power, do you have it)
Tell me do you have it (Do you have that power)
So glad I got it on the inside (Do you have that power, do you have it)
Tell me do you have it (Do you have that power)
Tell me
Tell me
Tell ya do you have it (Do you have that power, do you have it)
Do you have it (Do you have that power)
Somebody, tell me (Do you have that power, do you have it)
You got to have that power (Where's your power)
Tell me where (Where's your power, where is it)
Oh (Where's your power)
Yeah, tell me (Where's your power, where is it)
You can't live without it (Where's your power)
No
No
You can't walk without it (Where's your power, where is it)
Is it inside of you (Where's your power)
Oh, yeah (Where's your power, where is it)
Hey
Hey
If you (If you got that power)
If you got it, you ought to use it (If you got that power, why not use it)
You got to use it (If you got that power)
In this day and time (If you got that power, why not use it)
It'll make you love (If you got that power)
Oh everybody (If you got that power, why not use it)
You better, you better use it (If you got that power)
You better use it
You better use it (Where is your power, won't you tell me)
Where's your power
Where is it (Where's your power)
It'll make you run (Where's your power)
When ain't nobody behind you (Where's your power)
It'll make you love (If you got that power)
Love all of your enemies (If you got that power, why not use it)
You gotta use it, ah (If you got that power)
Mm, yeah ooh (If you got that power, why not use it)
God's not given us (Do you have that power)
The spirit of fear (Do you have that power)
But of power (Do you have that power)
But of power (Do you have that power)
Power, love and a sound mind (Do you have that power)
You gotta
You gotta have it (Do you have that power)
You
You
You can't live without it (Do you have that power)
Have you got it, ooh
It doesn't make you act unseemly
It doesn't make you act unseemly
It doesn't make you act unseemly
It doesn't make you act unseemly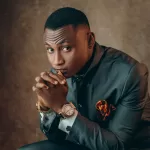 I Am A God-kind Gospel Blogger, Gospel Content Writer, Evangelist, Songwriter, Teacher and Soul-Winner and the Chief-editor of ThePreachersPortal.Org. Right here, you will get access to the Latest and Trending Gospel songs worldwide, Live Streams, Audio Messages, Motivational Articles and Inspirational content as we share them for free. Follow me on social media to learn more about this movement. -ThePreacherMan